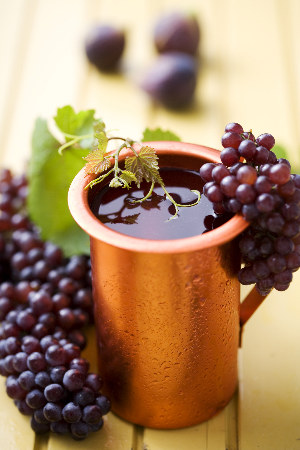 Grapes tell the story of a place from creation to where we are now, says 5th generation farmer and Lady Hill winemaker, Jerry Owen.  This point was noticeable to me when I had the chance to visit Johan Vineyards, one of the few certified bio-dynamic fields.  These grapes grow with native wild yeast and little manipulation so that they winemakers can 'let it be what it is.'
With an orange Pinot Gris named Drueskiall, and the first bio-dynamic Pinot Noir they call Petillant Natural, what I've learned from these winemakers is that each season can teach us something different:
2011 was a year of patience.  The winemakers had to wait until November to harvest and, in order to spend time with their families, rush to get it all taken care of before Thanksgiving.
2012 was a year that didn't start how it finished.  The Johann fields experienced a cold and wet June which gave way to a beautiful July.
2013 was a year of happen-stance.  Typhoon remnants dropped six inches of rain in two days, which led to an unexpected treasure: a biodynamic dessert wine.
2014 was a year of abundance.  The question, which was a good problem to have, is where to put it all?  It was reported as one of the best Oregon growing seasons with no abnormal rain dump.
2015 was ahead of the curve.  With such a mild winter, the cycle of growth was about 2-3 weeks ahead of schedule.
Consider that your job is a grape and each job tells the story of your
career development from creation to where you are now.  If you were to write out the lessons you've learned from each job – each growing season – what would it reveal about you and your work?  Do you let your career grow wild with little manipulation?  Or is your career perfectly processed along scripted guidelines?
These are your opportunities to learn , grow, and make the most of each harvest.  Look back at your last five years and list in appreciation, what you've learned.  Now, look ahead.  What achievements do you want to bottle?