In experiencing the thrill of victory and the agony of defeat this NFL playoff season, I realized something by watching the other fans around me: just like the challenges of the game reveals the character of the players, your reactions to the game's challenges can also reveal something about how you handle the challenges of life.
Brent Cox on Unsplash " width="640″ height="512″>
Think about it. Do you curse and get aggressive when your team isn't performing well? Do you require something positive to happen before you can feel good about your chances? Do you take what's happening personally? If so, look at when this behavior occurs in other parts of your life. Does this behavior lead to the results you're after? What could you do differently?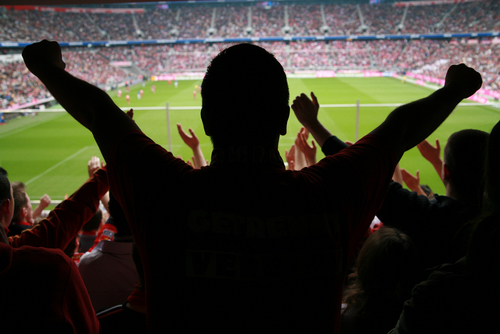 One reaction I found to be particularly interesting is the reaction to the team that's losing by a seemingly significant margin. How do you respond? Do you give up? Do you hold out hope? Are you tormented? Are there other times in your life when you react the same way? How does that serve you?
It's important to notice these things because it's difficult to change what you don't acknowledge. It's also useful to acknowledge and reward yourself for the behavior you want to keep. For example, if you find that when you're team is losing by a significant margin but you don't give up, think about the times in your own life when that does or could serve you. If that's something you want to cultivate in your life, next time you don't give up, celebrate.
If you find that you quit before the game is over and there are times in your own life you give up, knowing that gives you the power to pick a different path. If a situation comes up and you realize you have the choice and then you pick, that is cause to celebrate because you were mindful about the choosing. That is action rather than reaction.
Looking back, what can you now see about your behavior based on watching programming you care about?